Muscle strength and resistance training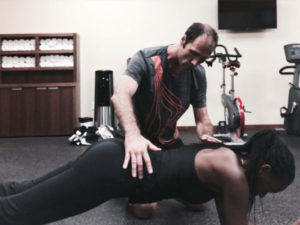 Are you living the life you want to live? Is a decrease in your physical strength and energy getting in the way of enjoying your favorite activities? Regular cardio is a well-known way to preserve stamina and to prevent chronic disease that can slow you down. But an increasing number of older adults practice strength training (using resistance bands, weight machines, body weight, or lifting weights) as an effective health-boosting strategy.
Men and women of any age can benefit from strength training. Having a chronic medical condition doesn't mean you can't do strength exercises. If you're living with heart disease, arthritis or diabetes, strength training may even help improve your condition.
It doesn't matter, if you're 50 years old or 80, studies show that strength training helps to:
1. maintain and/or Improve your quality of life, allowing you to do the things you enjoy with less effort
2. Strengthen and preserve your muscle tissue and bones
3. Increase your metabolisme
4. Reduce your resting blood pressure
5. Elevate your mood and your self-confidence
6. Relieve pain from osteoarthritis and rheumatoid arthritis